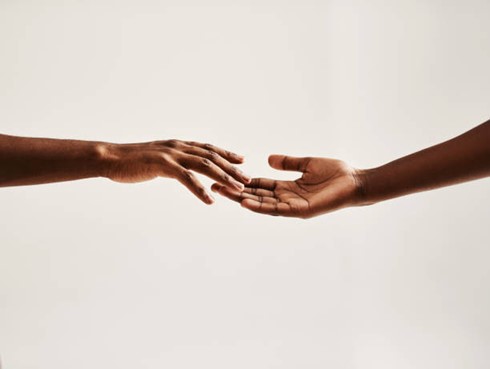 DID YOU KNOW?
How does virtual reality actually help us?
Virtual reality technology is often misconstrued as impersonal; a distraction from real human connectivity when it is actually quite the opposite.
OCT 26, 2021
Keeping deep-rooted relationships in the physical world becomes more and more difficult due to uncontrollable factors, such as remote job opportunities or the COVID-19 pandemic. Creating a way for friends and family to stay connected is the primary goal of VR.
Staying connected in a digital world can bring people closer together because it provides them with the same opportunity as a physical interaction as well as the accessibility technology offers.
Virtual reality has a big misconception of creating distance and attempting to replace human connectivity. In fact, VR can actually bring people closer together, the ultimate medium built around immersive interactivity.
The Goal: To make us more human
In an interview with VR Expert Lyle Maxson, a Vr programer shared her goal to create an experience where she can hug her mom no matter the distance.
Virtual reality is able to make that goal come true while also enhancing the encounter.
VR can install controlled vibrations and haptics so that when she virtually hugs her mom, that interaction is being made more human.
One study claims that VR provides a surrogate of human relationships and interactions, a solution to physical distance limitations. In this case, the woman would be able to virtually hug her mom with the advanced haptic features such as feeling controller vibrations as she hugs or mom or feeling her heartbeat, making the experience innovatively human.
What do you mean by human?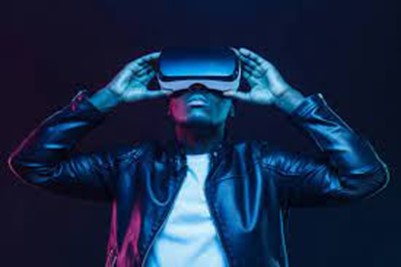 Immersive virtual environment technology (IVET) provides users with vivid sensory information that equips them to embody another person's perceptual experiences.
An embodied experience means we see and hear as if we were experiencing someone else's point of view, the VR environment affecting our dispositions, attitudes, and behavior. For users, this experience connects emotion and understanding to the virtual environment because we are now a part of another user's experiences throughout a game or virtual activity.
This empathy we develop through an embodied experience is making the user more human.
We can use VR to enhance our compassion for others, allowing us to "step into their shoes" and view their perceptions in a newly relatable way.
This revelation is making us more human.
Another means by which VR makes us more human is through the blending of cinema and immersive entertainment within a video game. It combines this "more human" concept of interactivity with the cinema we know from our phones and tablets, all within an immersive video game.
This interactivity combined with complete immersion creates the final medium that is VR: the best method humanity has to tell stories.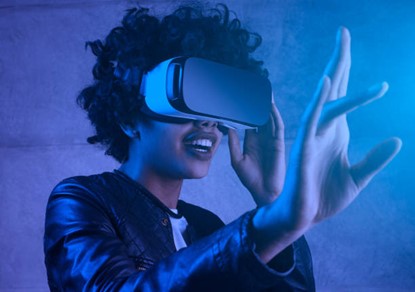 VR eliminated the disconnect between the user and the virtual world by allowing you to become the hero in the journey.
You can communicate and experience decisions with other users from anywhere in the world on a platform that provides virtual tools such as haptics, vivid sensory, cinema in order to evoke a deeply connected, human experience.
You are no longer separated from the characters in the virtual world because you ARE the character