WHAT YOU'LL LEARN
Truth about Public Speaking
Know your Audience
Create the Presentation
Voice: How and What to Say
Body Language Essentials
How to Prepare yourself
Your Personal Playbook
Time to Complete: 45 Minutes


KATHRYN JANICEK
Kathryn Janicek is a three-time Emmy-winning media and public speaking trainer who helps Fortune 50 executive leaders communicate more effectively with the media.
Kathryn's 25+ years of experience as a media executive and spokesperson means she brings expert perspective and guidance on shaping messaging and delivering with impact. She gets clients ready before team meetings, job interviews, town halls, board meetings, panels, keynotes, and any other speaking engagement. Kathryn has trained clients to appear at Cannes, Ted Talk stages, on CNN, GMA, CNBC, Wall Street Journal, Forbes, Inc, The Today Show, 60 Minutes, CBS Mornings, The Chicago Tribune, and countless other media outlets.
Kathryn has personally trained C-suite leaders from McDonald's Corporation, ABC Supply Co., First Onsite, Equinix, Uniphore Technologies (AI/Automation), HERE Technologies, Oracle, Deloitte, Peninsula Hotels, CIBC, UPS as well as top ad agencies, tech and medical companies, hedge funds, private universities, financial and law firms.
FEATURED COURSE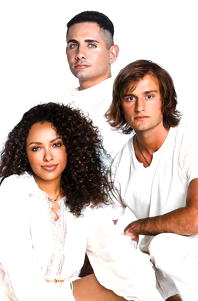 Self Discovery
Modern Nirvana

POPULAR